Some news about endometriosis research has been on the headlines lately which could be promising for women suffering from this condition.

In July, the US House of Representatives approved the amendment put forward by the Endometriosis Caucus, founded and chaired by Congresswoman Abby Finkenauer, that will increase the funding of research for endometriosis.

Finkenauer announced earlier this year that she has been dealing with endometriosis since her teenage years. According to Finkenauer, "[d]oubling research funding will provide critical additional capacity for studying endometriosis, developing effective treatments and improving the quality of life for millions and millions of women. This is a game-changer." [1]

Endometriosis is a disorder that affects women in the childbearing years. It involves the growth of endometrial tissue outside of the uterus, such as on the ovaries.

Women with endometriosis usually experience pelvic pain and dysmenorrhea during their monthly period which can often be debilitating. They may also have difficulty getting pregnant and experience pain during intercourse.
Struggle with endometriosis

One of the common struggles related to endometriosis is the lack of a proper diagnosis even if they have been experiencing symptoms for so many years. Many of them have been led to believe that they are just having the usual menstrual cramps and the other pains that go with it.

In an interview with Today, Karen Hashley explains how the suffering from endometriosis was normalized for her. She has always suffered from nausea, back pain, fatigue and heavy flow ever since she started having periods at the age of 11, but people would tell her it was the same for everyone.

"I just started being like, 'OK I guess this is what it's like to be a woman' … It never was right but I just thought it was my lot in life," Hashley said. [2]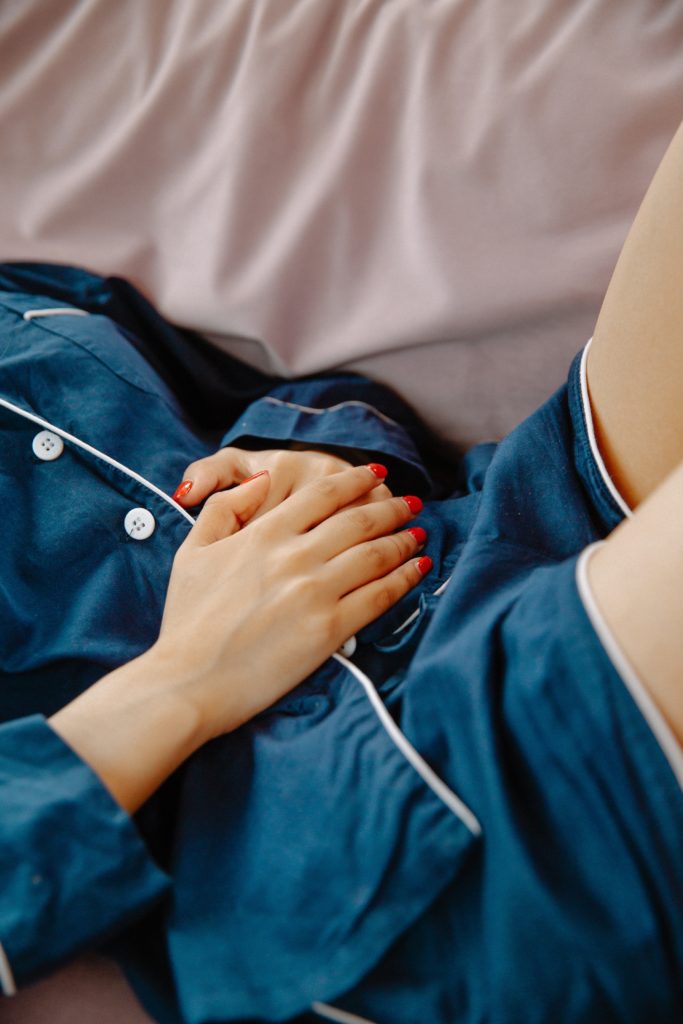 Endometriosis as a syndrome

Also aiming to improve the diagnosis, treatment and management of endometriosis, a group of Obstetrics and Gynaecology Professors published this month an opinion piece in The BMJ Opinion advocating for the reclassification of endometriosis as a syndrome instead of a disease.

According to the authors, namely, Martha Hickey of the University of Melbourne, Stacey Missmer of Michigan State University, and Andrew W. Horne of the University of Edinburgh, "Recognising endometriosis as a syndrome would refocus treatment away from surgical eradication of lesions towards multidisciplinary care for complex symptoms such as chronic pain." [3]

The authors explain that at present, the diagnosis of endometriosis is entirely dependent on the presence of lesions and the removal of which has been the main form of treatment. However, they caution that this procedure carries some risk including diminished ovarian reserve.
"Including symptoms in the diagnostic criteria would benefit patients by focusing research on the wide spectrum of associated symptoms and the development of treatments to reduce or resolve symptoms," the authors said.

Conclusion

The increasing number of people advocating for improvements in the management of endometriosis is undoubtedly good news for women living with it. Developments that would come as a result of more rigorous research hopefully put an end to the suffering of patients due to a condition that currently has no cure.
Notes

[1] Abby Finkenauer Website. (2020, July 30). House Approves Push by Finkenauer and Endometriosis Caucus to Double Research Funding. Accessed 27 August 2020. https://finkenauer.house.gov/media/press-releases/house-approves-push-finkenauer-and-endometriosis-caucus-double-research-funding

[2] Holohan, M. (March 6, 2020). Study on endometriosis might find a less invasive, early way to detect it. Today.com. Accessed 27 August 2020. https://www.today.com/health/rose-study-endometriosis-looks-less-invasive-way-detect-condition-t175183

[3] Hickey, M., Missmer S., and Horne, A. (2020, August 11) Reclassifying endometriosis as a syndrome would benefit patient care. Accessed 27 August 2020. https://blogs.bmj.com/bmj/2020/08/11/reclassifying-endometriosis-as-a-syndrome-would-benefit-patient-care/
—–
Ben's Friends is a network of safe and supportive online communities for individuals affected by a rare disease or chronic condition. Our Living Chronic Pelvic Pain Community aims to provide online support to people affected by CPP, Polycystic Ovary, Endometriosis & Interstitial Cystitis.

It is now open and starting to accept members. Membership is free. If you think you would benefit from our CPP community, we invite you to sign up here.