2019 Foot and Float Fundraiser
Ten Ben's Friends members and friends traveled to Glacier National Park in August for five active days to make their point:
Rare Disease can't stop us – not on land or on water, by foot or by float or on our trusty wheels!
In the process of proving that, we raised money for new Ben's Friends communities.
Some of us backpacked, some of us fished, and some of us forded rivers to prove the point. Other members of our party (and it was a party of sorts!) hiked/scootered and toured the many amazing sights in Glacier National Park.
There were nature trails, cathedrals of cedars, woodland hikes, and scenery that stopped took our breath away. There was wildlife as well: not just the two-legged kind, although we saw plenty of that — from a safe distance, of course!
Real wildlife. Some of our delegation even abandoned their tent in the middle of the night and made a mad dash for the truck, when they heard snuffly noises in the undergrowth. Yes, dawn revealed pawprints, BIG bear prints, to confirm the visit.
For the grand finale, the entire team took on the class 2 & 3 rapids of the Middle Fork of the Flathead River on a raft with a river guide. There were thrills — plenty of them — but fortunately, no spills into the glacier run off waters! The adventure will be memorialized on the landing page of our communities very soon.
It was a good time. A very good time. Most of all, we proved what all of us here at Ben's Friends know and believe: We may have a rare disease, but rare disease does not have us.
This year's trip was a success and we are already planning next year's. But first a week of cleaning and sorting equipment. We are thinking someplace with Hot Springs.
---
When "Rather Rare" Becomes "Done Well"

I remember talking, not so long ago, with one of our AVM veterans. He has been battling this disease for 41 years now. When it was first discovered no one within 500 miles knew what it even was, let alone how to treat it. He says that it was a very scary time. Not only because of major surgery as an 8th grader but also because that is what I call, "rather rare."
Imagine, if you will, that 8th grader, well into the school year, dealing with all of the middle school insecurities, suddenly finds out that he has this rare "thing."
And no one knows what it is. Let that sink in a minute. Imagine you are the 8th grade student getting all sorts of awkward questions at school and no one understands. "What is it?" "They think it's called an AVM." "What's that?" "They don't know."
"Mr. Smith, I need an excused absence form. I'm going to not be at school next week," "Oh why….. Oh yeah, that "thing."
That's right, at a time in my life when I'm like 99% of all American middle schoolers and I just want to fit in, I don't fit in. If I had surgery for a broken finger, I'd fit in. We talked about the whole issue of fitting in and it went much longer than the paraphrased snippets I've got here.
But I'm "rather rare." In a world full of Quarter Pounders, I'm a veggie burger. That's rare. But that's the beautiful thing.
If the AVM Survivors Group had been up and running, this member would have been able to tell me his story without the painful memories of not fitting in. Let's face it, not fitting in gives a patient and their family a whole additional area of pain.
I am pleased to tell you about something that we are excited about. McGill University near Montreal is a very involved and comprehensive teaching hospital. They have a "Rare Disease Interest Group" that was formed by med students for med students. I could take the next three hours and tell you some of the things they are doing, but I won't.
Their "Rare Disease Interest Group" has an overriding goal of helping those who are suffering from rare diseases to get the support and connections that they need. Because I think that we can all agree that when there is support and connections, the outcomes are almost always better in some way.
We are working with the RDIG to coordinate these possibilities but it is exciting and we are truly grateful for both the work McGill has already done and is doing and the partnership which could truly help both organizations. Imagine, a medical field where the staff is concerned about the whole patient. The possibilities are endless.
---
In the works at Ben's Friends: Current Projects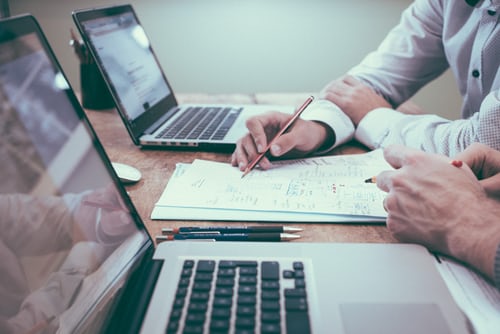 In addition to our daily mission of peer-to-peer patient support, your Ben's Friends team is busy with a number of ongoing projects to provide members with new resources to live with their disease:

Under development:

New RAD (Reactive Attachment Disorder Support) community
New Living With Spinal Muscular Atrophy community
Expansion of our existing communities to include Caretaker Support for those closest to rare disease patients
Enhanced Services for Members:

The opportunity for patients to centralize their and their family's medical information in a single, secure, portable, virtual "Patient Wallet".
The chance to have a complete genomic array done at no charge to add to their patient wallet, as well as the opportunity to contribute to a biobank for future research
Access to an online referral service for physicians, clinics, and additional resources specific to their disease.
Connections with the rare disease research community:

Members choosing to build a personal patient or family wallet, will have the ability to participate in trials, basic research and early access programs, benefiting not only themselves, but the rare disease community as a whole
Development of an anonymized natural hIstory database for researchers wanting to understand the burden of specific rare diseases, and what really matters to patients.
---
New Ben's Friends Partnership Facilitates Rare Disease Research World Wide
In April 2019, FDA held a public meeting to obtain patient and caregiver perspectives on the common issues and symptoms between rare diseases with the goal of synergizing and advancing medical treatment development. For the first time, the FDA is recognizing that the patient burden of disease is of as much importance to the development and treatment of Rare Disease as diagnostic markers.
It's now being called "Natural History". Earlier this year, Ben's Friends participated in one of the first Natural History Studies based on "anecdotal Data" gained through social data analysis & participant contributed real-world data. What was discovered, although all of us who have Rare Disease and work with Rare Disease Patients already know it, was that what patients say to each other and what they say to medical professionals is not the same thing. The results of looking at what patients were saying to each other, what mattered to them, and what was really important to them has since lead to an entirely new decision/treatment matrix developed by a major Medical Center.

This September we have entered into a partnership with an organization that has a platform that can evaluate and quantify the natural history of our 75000 community members as well as our 140,000 Facebook followers into real-world data to assist ongoing research and treatment of multiple rare diseases and co-conditions.

Every day, Ben's Friends affects the lives of our patients, but with this partnership, we will have a profound effect on the lives of rare disease patients the world over by making essential connections: scientists, doctors, therapists, research organizations, patients, and caregivers can connect in real-time to facilitate research.

---
Spotlight on Our Moderators

When we recently asked our moderators what they love about their role, we got a variety of reactions. Not surprising: each of our "mods" does their job in their own way! Some are very active in the conversation, and others take a more hands-off approach, intervening only when there might be a problem.

We think that's one of the ways our forty-some community network is special. Each community reflects the needs of members and the personality of its moderators. How good is that?

That's why the best people to speak about being moderators are the Moderators themselves:
Being a moderator on the Ben's Friends Network specifically for the Living with
PSC community has been very much a rewarding experience for me. To be going through a life-threatening illness and to be able to share with others going through the same things that has done well for you, to gain insights into others going through similar circumstances was invaluable to me pre-transplant.
— Mark, LivingwithPSC.org

Being a moderator means its own set of wonders and rewards:
The other thing that constantly amazes me is how we are able to help people all around the world, support them, even help them with their emotions, through the use of bare, written words. No gentle tone of voice, no speaking gently, just able to be there, use that narrow means of communication which is the written word to catch people who are falling and offer them some support. I'm amazed how effective that can be, though I often put quite a lot of thought into what I say and how I phrase things, in order to try to get that calm, supportive tone of voice across.
— DickD, AVMSurvivors.org

When we asked them about some of their "trade secrets" we heard things like this:
… quite often I think of other people in my forum who I know have gone through the same experience that someone writing in front of me is going through and I openly or surreptitiously invite that other person to join the conversation.
— DickD, AVMSurvivors.org
"Is it rewarding?" we asked. That one's simple!
"Yes."
"Yes."
"Yes."

"Why should members consider being a moderator?" Quite honestly, we weren't prepared for what we got from one of our veterans, Moderator Moltoub of BAFSupport.org (Brain Aneurysm Foundation). And we weren't prepared to edit it either!

So here it is. In its glorious entirety:
Do you have the right stuff?
When I first started out on the BAF support group, Ben's Friends had recently been asked to step in and help the group. My year's promise to my life-saving Neurosurgeon (Dr. Stacey Wolfe) had ended and I was looking for information and support. There was no physical support group anywhere near me. If it had not been for the moderators at that time, I wouldn't have any support group today other than my family.
Why is having a healthy mindset community so important for a community of rare diseases? With all the obstacles each of us face, we need someplace to vent in a safe forum, a place to learn, to see that others face difficulties in similar circumstances. To understand that though we may have been thrown a curveball, there are folks who have learned with attitude and fortitude to slam it out of the park.
It's important that we, as moderators, have attitude and fortitude. It's important that we don't isolate other members because of all the important things which make us human. Some of those things are religious beliefs, orientation…you know, all the things that say "we don't discriminate". It's important that we don't jump on the latest snake oil cure and really help our members look at the evidence-based facts. Mostly, it's important that we understand that our members are at different healing periods and they haven't read all the posts made over the years.
For me, being a moderator gives me a sense of purpose. I absolutely enjoy watching members grow and work through their grief and confusion. Our groups are often like an extended family. Some of the members are excellent researchers and can cite research or articles, some are excellent at providing emotional support, some are excellent at calling a spade a spade. Sometimes, there is that family member that you just want to not invite for Holiday dinner next season. Then the group steps in and we get to read a lot of healing strategies.
So why should you become a moderator? A few hours a week spent helping others is a positive goal that we all should strive for. Because you're probably doing the work as a member of your group and don't even realize it. You're the one that responds to the odd question, the member who posts and you reply, the one who says You can do this! The one that thanks the moderator in your group. Believe it or not, you will feel better for helping others both physically and mentally. Stanford has an entire department working on the virtues of helping others. You should become a moderator because you're the helper in the family.
And if you should agree to take this mission? You might one day get to meet Seenie, TJ, Ben, Sharon, Merl or any of the other moderators in your group or heck, in Ben's Friends!
Please contact ModSupport@bensfriends.org if you'd like to take a chance, take that first step forward, just say yes!
— Moltroub, BAFSupport.org
And that's the last word.

---
We Wish We Could Tell You.

We really wish we could tell you now.
But….
Even though we wish we could tell you, we won't.
Even though "it" is exciting, potentially stress-reducing and definitely something we know will benefit many of us. That means us too. We can't tell you.
Even though many times we feel like little kids the day before Christmas – about ready to burst with excitement. We still won't tell you.
Why?

Plain and simple,

It's
Not

Done

yet.

---
Ben's Friends Newsletter Fall 2019 was produced/ authored/edited by Ben's Friends staff. Special thanks to the members and volunteers who contributed to this issue: we couldn't have done it without you.
© Ben's Friends October 2019.